Face down recovery equipment is recommended after vitrectomy surgery and retina surgery for macular hole, detached retina, retinal hole, vitreous hemorrhage, or other conditions.
If you have been instructed to recover facedown after surgery, the high-quality equipment from McFee Medical Technologies will make your recovery so much easier and more comfortable.
Our equipment is made specifically for the face down recovery period.  You won't find more comfortable face down chairs or sleeping cushions for face down positioning.
We understand that a prescription for days of face down recovery can be overwhelming and scary.  Please check out our options below, and then give us a call if you'd like help choosing the best face down positioning equipment rental for you.
Face Down Recovery Equipment Options
The Seated Support – Our Traditional Face Down Chair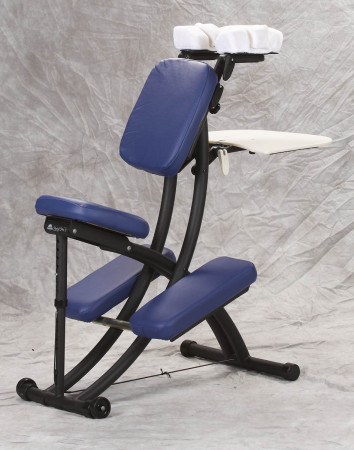 The Seated Support is our original face down chair design.  It is a great, affordable option for face down recovery.  Get out of bed and enjoy life in the Seated Support!
The Seated Support positions you in an ergonomically correct seated position and features an adjustable work desk. Use the work desk for eating, using your laptop, playing games, or simply as an arm rest.
Lightweight design
Sterile, comfortable padding
Adjustable work desk
Easy to transport, with built in wheels (take it outside!)
Easy to fold and put away when not in use
Three of our vitrectomy equipment rental packages include this  face down chair.
You can also choose to only rent the chair if you would rather not use other equipment, though we recommend having other options for face down positioning to ease discomfort.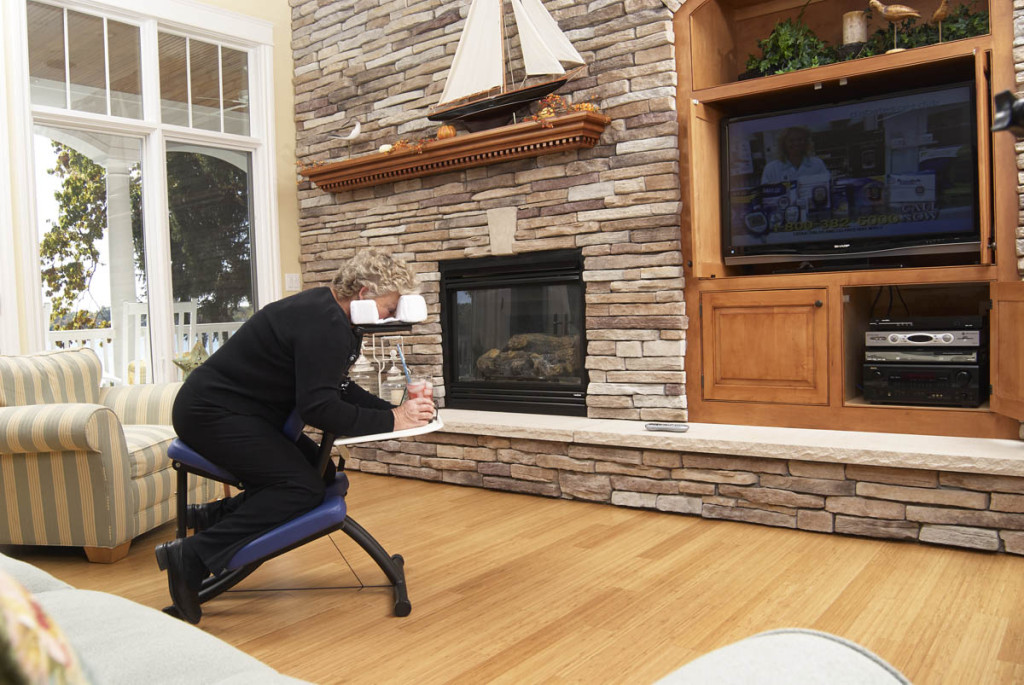 Face Down Sleeping and Face Down Pillows
During a face down recovery period, you will also spend a lot of your time sleeping face down.
To make this easier and more comfortable, we offer not only a face down pillow and sleeping solution but also customized body cushions to fit your body.
The EZ Sleep – Face Down Sleeping Cushion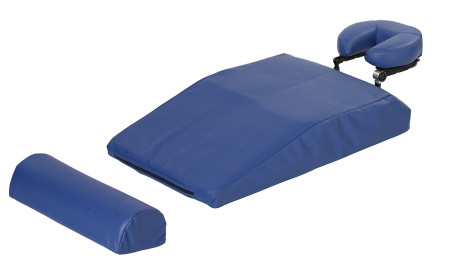 The EZ Sleep Support System, designed and manufactured by McFee Medical Technologies, is the most versatile and comfortable sleeping system available. It is a must-have for anyone who is required to sleep face down after eye surgery.
When you rent from McFee Medical Technologies, you can choose one of our exclusive specialty body cushions.  These are intended to relieve pressure from common areas of discomfort based on your body type.  We have cushions made for larger chest size or larger torso and chest size.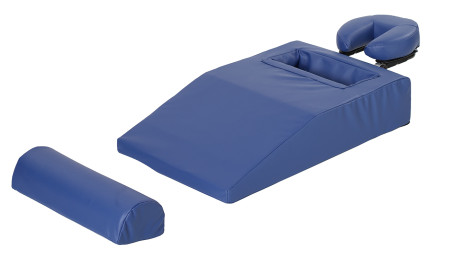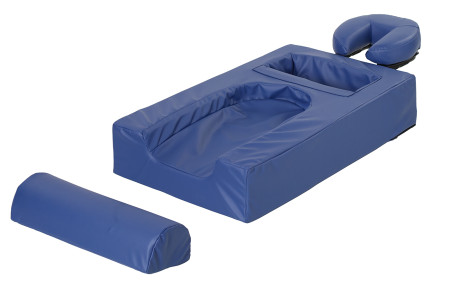 The EZ Sleep was designed for sleeping and relaxing on top of a bed.  The head rest portion can also convert to a table-top unit or travel cushion for use during the day and while on the go (in the back seat).
How to Rent Face Down Equipment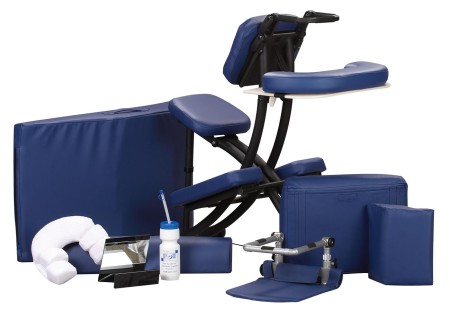 Given that the equipment is used for a limited time, we offer short-term rentals of face down recovery equipment.
You can rent individual items you know you will use, or you can get the most affordable solution by choosing a rental package.  Which equipment you need to rent depends on your planned activities and your recovery time.
Click here to browse our rental packages
When you place a rental order online or by phone, we will process your order same-day if received by 5pm EST.  All orders include free ground shipping and are delivered directly to your home or place of recovery.  All you need to do is set up your equipment following our help videos, which we recommend doing before your surgery.
Need help selecting the right equipment?  Contact Us for a free phone consultation.
Key Considerations in Renting Face Down Equipment
McFee Medical Technologies has been offering equipment rental since 1997.  In that time, we've learned a lot about what you should look for from your face down equipment rental company.
Do they offer free shipping?
Can they process orders same-day?
Do they properly sterilize equipment after each use?
Do they rent only high-quality new or lightly-worn equipment?
Will they help you with insurance?
Do they offer set up videos and great customer support?
Do they offer free, friendly phone consultations to ensure you choose the right equipment?
You can rest assured that we do each of these things.  You won't find a better partner for your recovery—We're here for you!
What's Next?
Contact Us Today – Don't hesitate to ask us a question if you have one!